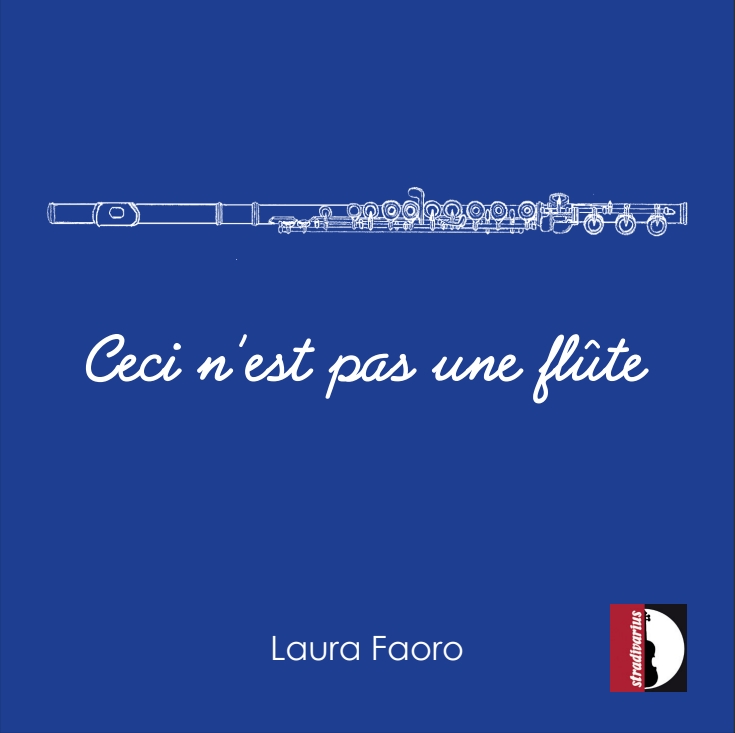 NEW RELEASE FOR STRADIVARIUS LABEL
September 2021 
STR 37205
Ceci n'est pas une flûte
Flute metamorphosis between XX and XXI century

5 STARS by MUSICA magazine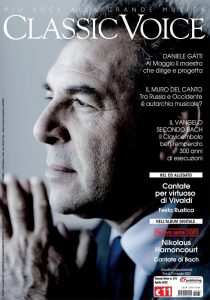 5 STARS by CLASSIC VOICE magazine

5 STARS by Amadeus magazine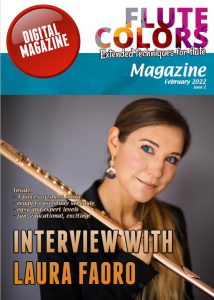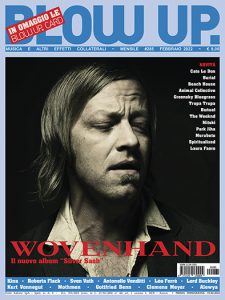 Laura Faoro masters with absolute certainty the multiplicity of styles she is confronted with and particular care has been taken in the recording for what concerns the relationship between instrument and electronics (P. Petazzi, Classic Voice)

A fascinating immersion in the possibilities of the contemporary flute (R. Marzà, Amadeus)

(…) above all, I would say, a very acute musical intelligence, capable of penetrating the essence of the compositions to return it to interpretations in which the definition of every detail finds its place in the construction of a unitary design, in the internal tension of a musical discourse of extreme cohesion (L. Rossetto Casel, MUSICA)

An artist who allows us to travel inside the scores using her Nagahara like a submarine on a mission. It is a result achieved thanks to indisputable technical-virtuosic skills and, above all, through an out of the ordinary sensitivity, capable of restoring the human dimension of the scores (P. Poggio, BLOW UP.)

Laura Faoro, flutes
Massimo Marchi, electronics and sound processing
In collaboration with AGON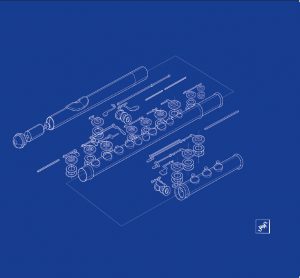 "Ceci n'est pas une flûte is a Magritte-like calembour, representing the desire, with this CD, to propose a synaesthetic listening experience within a game of sound mirages, illusions and allusions. We pursued this intriguing goal from the project's conception, starting from the idea that a CD recording implies the added value of being a sort of music microscopy, by using a rich and accurate miking together with a fine sound processing, where both the electronic tracks and the ambience itself could be treated as chamber music partners of the flute. The recording session was meant to deliver the composition with a surgical rendition that would have been impossible in a live performance, within an aesthetical frame that is not an end in itself but wants to deliver the polysemy of the contemporary language at its best, where nothing is ever as it seems" (Laura Faoro)
MARIO LAVISTA Canto del alba for amplified flute | 9'21"
(*1943)
KAIJA SAARIAHO NoaNoa for flute and electronics | 8'03"
(*1952)
SALVATORE SCIARRINO Come vengono prodotti gli Incantesimi? (arranged by Laura Faoro for solo bass flute) (*) | 7'06"
(*1947)
VITTORIO MONTALTI Labyrinthes for bass flute and electronics (*) | 12'23"
Sotterraneo – Oscuro – Sotterraneo – Grottesco –
Meccanico – Oscuro
(*1984)
LUCA FRANCESCONI Tracce for solo flute | 9'23"
(*1956)
NADIR VASSENA for solo flute | 4'49"
(*1970)
CESARE SALDICCO Spire V for amplified flute and electronics (*) | 7'41"
(*1976)
FAUSTO ROMITELLI Dia Nykta for solo flute | 4'40"
(1963 – 2004)
IVAN FEDELE for flute and live electronics (*) | 11'00"
I Con andamento flessibile – II Più lento –
III A tempo, serratissimo – IV Con andamento flessibile
(*1953)
(*) first CD recording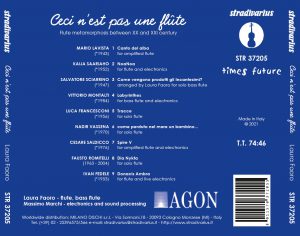 Worldwide distribution: MILANO DISCHI s.r.l. – Via Sormani,18 – 20093 Cologno Monzese (MI) – Italy
Tel. (+39) 02 – 25396575/566 e-mail: stradivarius@stradivarius.it – http://www.stradivarius.it
---
CD Presentation at MA/IN Festival, December 2021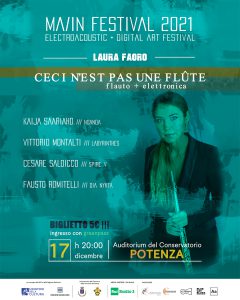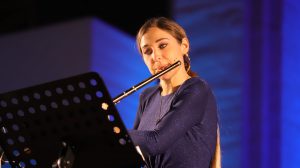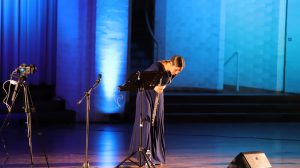 ---
CD Presentation broadcasted on RAI RADIO 3 – RADIO 3 SUITE Magazine, by Fabio Cifariello Ciardi, February 2022:
https://www.raiplaysound.it/audio/2022/02/Radio3-Suite—Magazine-del-06022022
---
CD Presentation for "Clocks and Clouds" radio magazine on RadiostART, by Stefano Taglietti, January 2022:
---
CD Presentation, Musica da Leggere review at Milan Conservatorio G. Verdi, February 2022:
FB live streaming on Conservatorio and AGON channels canali
---
REVIEWS:
DISC OF THE MONTH awarded 5 stars by MUSICA magazine, February 2022.
"Much of the credit goes to the interpretations proposed by Laura Faoro and Massimo Marchi, animated by a first-rate instrumental mastery; and above all, I would say, from a very acute musical intelligence, capable of penetrating the essence of the compositions addressed to return it in interpretations in which the definition of every detail finds its place in the construction of a unitary design, in the internal tension of a musical discourse of extreme cohesion."
(
Luca Rossetto Casel, MUSICA, February 2022)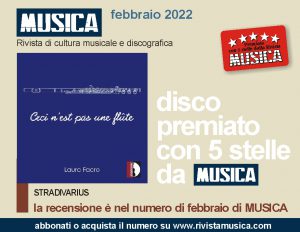 ---
5 STARS by Classic Voice magazine, April 2022.
"Laura Faoro masters with absolute certainty the multiplicity of styles she is confronted with and particular care has been taken in the recording as regards the relationship between instrument and electronics".
(P. Petazzi, Classic Voice)
---
5 STARS by Amadeus magazine, January 2022.
"A path that involves some of the most important contemporary composers, all capable of highlighting a different nuance, of exploiting the amazing tonal possibilities of the flute from various angles.
A fascinating immersion in the possibilities of the contemporary flute. "
(Ruben Marzà, Amadeus, January 2022)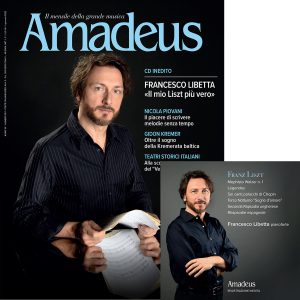 ---
BLOW UP magazine, February 2022 (interview + review)
"A collection with an accentuated polymorphism, recorded with great accuracy by Massimo Marchi and conducted with disregard for danger by Faoro.
An artist who allows us to travel inside the scores using her Nagahara like a submarine on a mission. It is a result achieved thanks to indisputable technical-virtuosic skills and, above all, through an extraordinary sensitivity, capable of restoring the human dimension of the scores ".
(Piercarlo Poggio, BLOW UP., February 2022)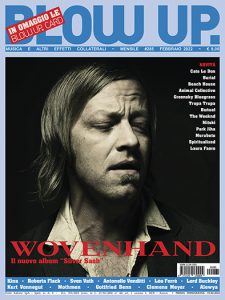 ---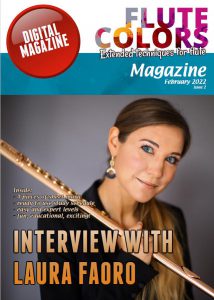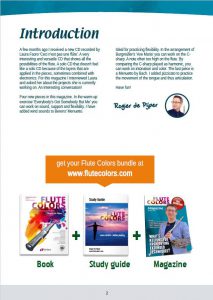 Cover and interview in the international magazine Flute Colors by Rogier de Pijper entirely dedicated to extended flute techniques.
---
Reviewing it, E. Garzia of Percorsi Musicali says: "Faoro's interpretations are always very effective, perfect vehicles for transposing the authors' thoughts but also demonstrations of incredible timing. Laura makes damn difficult things for a flutist sound easy and she is able to explore any situation while maintaining natural control over the instrument. Ceci n'est pas une flûte is inevitably a candidate to be one of the best ratings of 2021 ″.
"The flutist Laura Faoro, a pupil of Mario Caroli and Annamaria Morini, is one of the most talented and reckless, because without fear she immediately tried her hand at very difficult pieces, immediately perceiving the changes that the interdisciplinary nature of the arts has also imposed on flutists. Proof of this is the Stockhausen prize won in 2019 for the interpretation of KATHINKAs GESANG, performances related to installations, theater or video, without forgetting even a degree in Archaeology with full marks."
"Faoro takes a further step forward, relying on the care of the sound engineer Massimo Marchi, who has done an excellent job on the compositions with electronics, useful for making the sound dimensions as impressive as possible."
---
"It is not an easy album, but a profound and suggestive recording that the flutist Laura Faoro arrived at. She is also known in the Lodi area for having participated in some festivals in the capital in recent years, the Prometeo Festival for example. The musician with "Ceci n'est pas une flûte" (adaptation of the aphoristic title of a famous painting by Magritte), released for Stradivarius, sews around her instrument a sonorous dress of rare elegance that shows and weaves her own artistic paths.
On the one hand the incessant push towards the search for new sounds, also supported by a conjectural use of electronics (in the album operated by Massimo Marchi, it is highlighted live by the performative component), on the other hand the mental stability well planted in the classical flute literature.
From here it is not even obvious to say that when listening to the songs, closed between the end of the twentieth century and open from the twenty-first century, Faoro enters with a considerable amount of experience. In this regard, listen carefully to "NoaNoa" by the Scandinavian composer formerly Leone d'Oro at Venice Biennale Kaija Saariaho and "Dia Nykta" by the unforgettable Fausto Romitelli. "
(F. Francione, Il Cittadino, December 15th 2021).